Last Sunday, we told the kids that we were putting together a new song book for them. The girls and I spent a few hours last week gathering songs and pictures and formatting them into a PDF. After three visits to the print shop in the city, Casa Da Cópia, we had the 60 books in hand.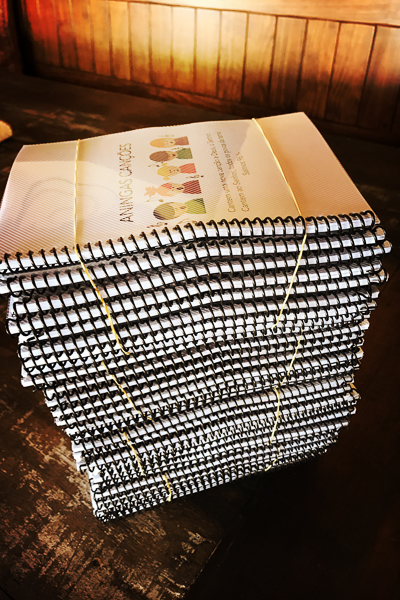 Today was the big reveal. The thin, spiral-bound book contains 38 songs, some of which they already know. The rest will be a challenge to teach – not all the kids here are star singers (and by "not all," I mean to say barely any)! A handful of the songs are ones we sing at home – Jesus loves me, who made the twinkling stars, read your Bible/pray everyday, His banner over me is love, stop & let me tell you, and others). I told the kids that these books are for them, and it's their responsibility to take good care of them, because it was more than pocket change to get them printed. They all smiled and agreed, anxious to see what songs were inside.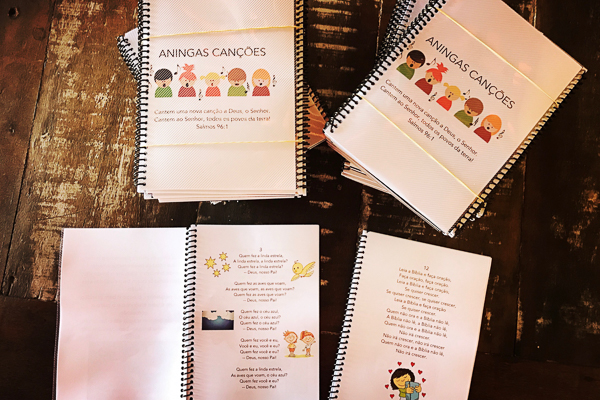 As soon as the books were handed out, the kids were flipping through the pages, looking for their favorites. A group of kids in the front row starting singing "Opa Jesus me ama" on their own, while Mark, Lori & William tried to get the speaker system up and running (without accompanying music played off of Lori's phone, it's difficult to stay on tune). 🙂
After 5 min of fiddling with the speaker, we determined it was going to be an A cappella morning – everybody fasten your seat belts! We sang three songs that I had picked out, thinking we'd ease the kids back into singing and learning the tunes. Nope! As soon as we finished the three, kids were raising their hands and calling out numbers – so we kept singing, another 3 or 4 songs. It seemed like the book was a big hit, and the kids were thrilled to be "making a joyful noise."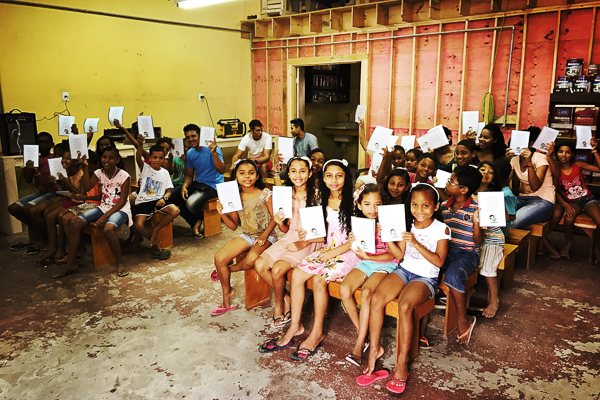 Here are two short clips of the kids singing: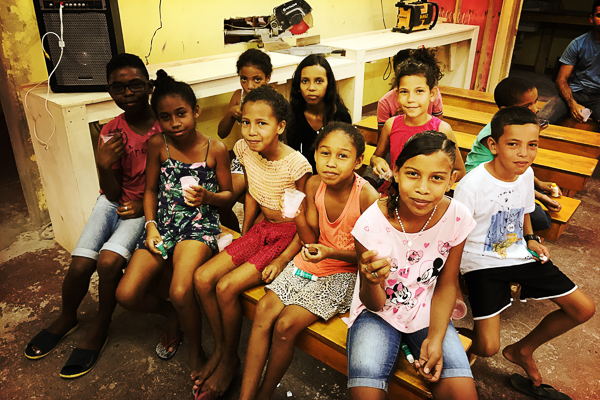 Enjoying their snack – cookies and drinkable yogurt.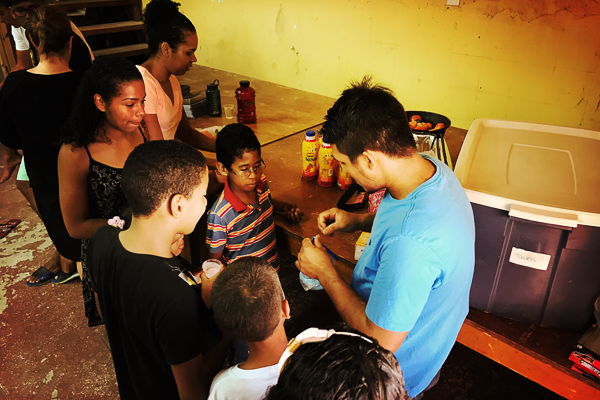 After the kids recite their memory verse to Geovane, they can pick up a prize from Joab.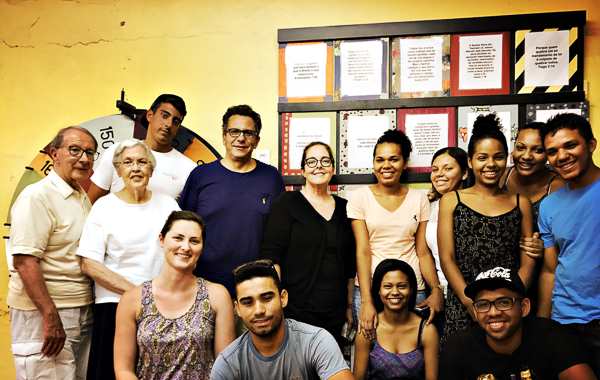 Big group for the adult class today – studying the purpose of the local assembly.