Layane counted the coins in Andrew's hand and realized she had lost one. We turned off the lights and began to search, using flashlights.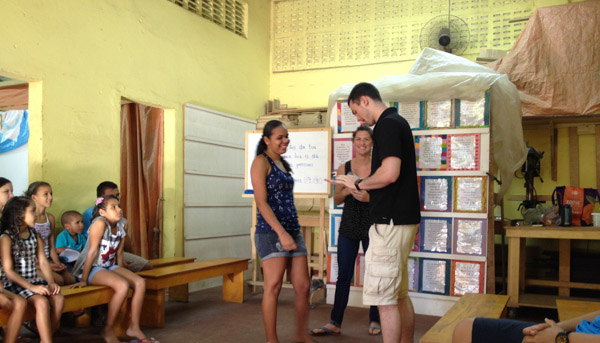 Once the lost coin was recovered, we explained the parable to the kids.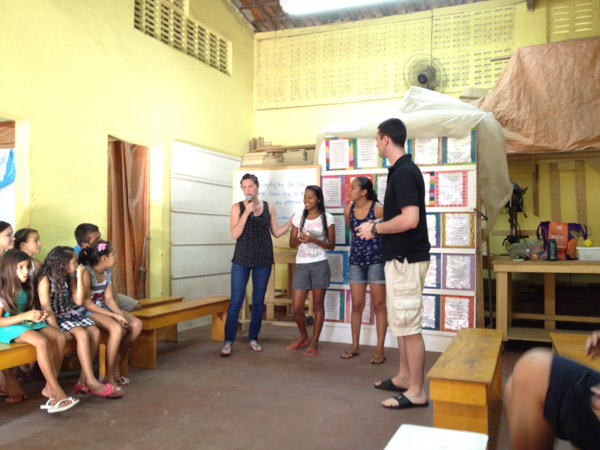 We asked questions after the lesson and kids who answered correctly got to bowl for a prize.