The Lar Bom Jesus is a children's home. We have known, and worked alongside, Cleide since 2007. We were so excited to see the new place that God provided for her and the 33 kids she has taken off the streets.
We were concerned when we delivered a truckload of food and had to store most of it on the floor in the kitchen, though. Cleide was using two shelving units that Mark had made for clothes, but the kitchen really needed cabinets.
So, it has been déjà vu for Mark these past few weeks as he worked, once again, with kitchen cabinets! Van and Leandro, from Aningas, helped him build the cabinets, load them in the truck, deliver and install them.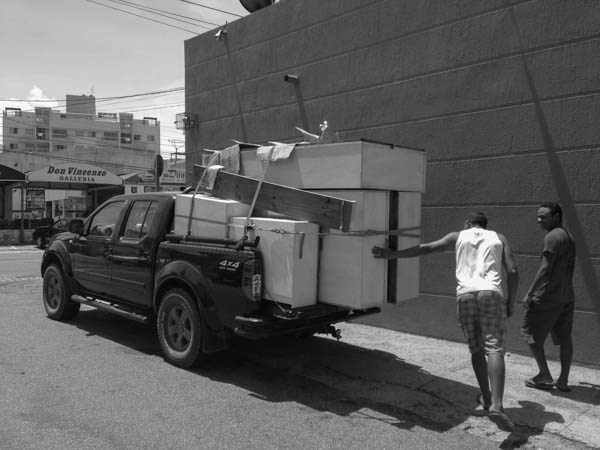 Cleide shakes her head and laughs, because God gets everything they need, and even delivers it to their doorstep! For Mark and me, it just never gets old, seeing a living and loving God at work. Just like He promised.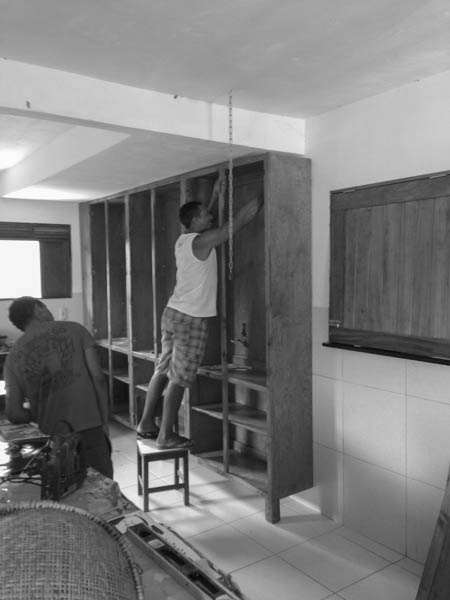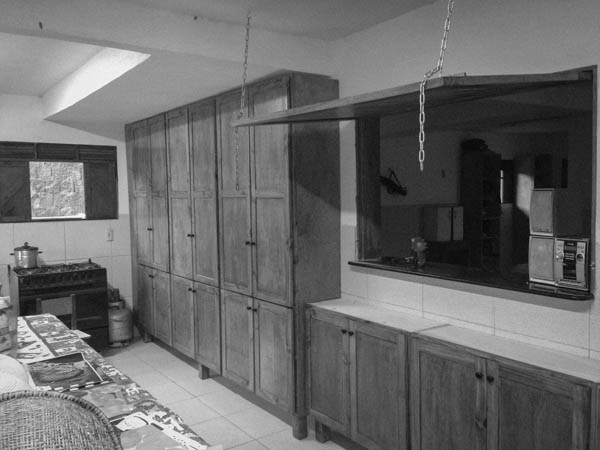 Although my father and my mother have forsaken me, yet the Lord will take me up [adopt me as His child]. (Psalm 27:10 AMP)