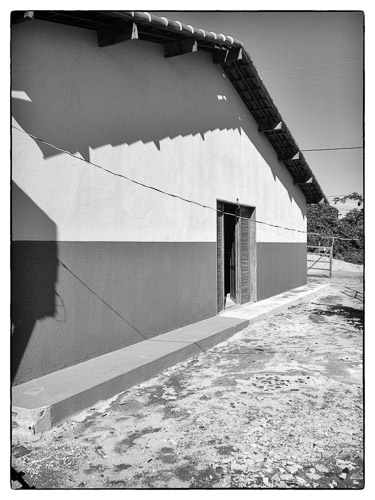 Here's the first completed building at the Lar Bom Jesus, a children's home we've been helping in, since 2007. There are three houses being built. This one is for the girls; there's also one for the boys, and the third is for the kitchen and dining room. Right now, there are 33 children ready to move in and so excited!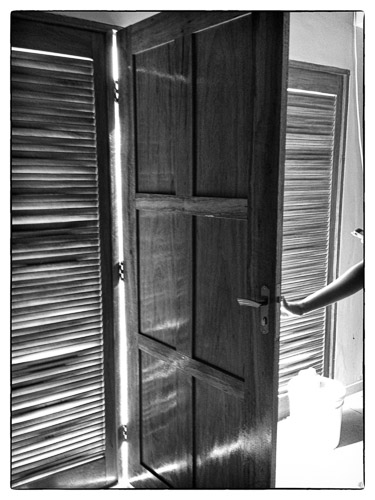 This is the front door, with louvered side panels, to the girls' home. We bought this door a few months ago, when we learned that the current landlord wanted Cleide and the kids out of their rental property. Cleide was praying for doors when we showed up with fellowship that we had received. We have had the joy, so many times, of arriving with food or goods, just when Cleide is in her room, on her knees, telling God about her need. It leaves us speechless, with the thrill of His care for these children, and His care for us. He's real!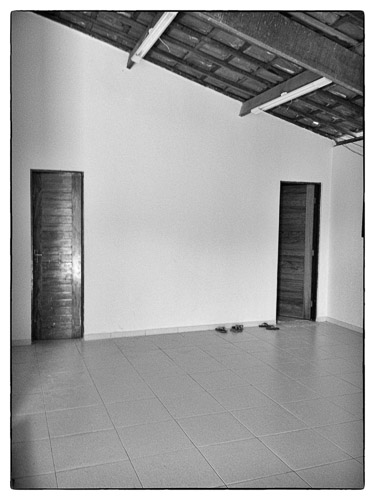 Inside the girls' home, this is the the main living area. We purchased the inside doors for the home.